For many car shoppers, used cars are appealing because they're affordable. While it's true that you'll normally spend less when buying used, there are several other advantages. For example, used cars sometimes come with added selection, can help you avoid depreciation, and may even come with certified pre-owned warranties.
Why Buy Used at Blackburn Nissan?
Though previous generations may have been wary of buying used because of wear and tear, modern cars are built to be more durable. That means there's considerably less risk when buying used today, not only because of advances in engineering, but also because of digital technologies that enable vehicle history reports. You can get all the information you need about a car with the VIN and a simple search.
Another reason to buy used is because some new cars lose up to 40% of their initial value in the first three years of ownership due to a dip in demand. If you're not swayed by the hype that comes with new products, you may be able to save big by waiting a few years for an older model. Plus, lower pricing on used cars saves you money on taxes, title, and sometimes even insurance fees.
Finally, used cars offer expanded selection. When you're not limited to one model year (like you are with a new car), there's a whole world of possibilities. You may even want a trim, color, feature, or model that's not made anymore - which means you may have to buy used.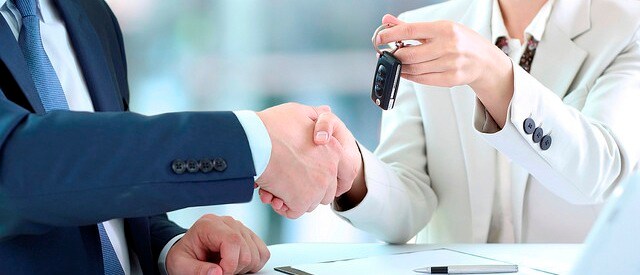 How Do I Start the Used-Car Buying Process?
First, you'll want to have the car thoroughly inspected, and you may want to get a vehicle history report. Certified pre-owned cars come with this process already done, so you know you're getting a good deal. You should also test drive the car to look for things you wouldn't notice on a spec sheet, like comfort, blind spots, and more.
Next, locate the paperwork from your old car, including the title. The title is necessary to transfer ownership if you'd like to trade in. You may also need your license, proof of income, a credit check, and registration.
Finally, get a great deal. Most car shoppers can easily do their research by looking online for a few hours. However, finding a dealership you trust is a little harder to come by-that is, unless you stop by Blackburn Nissan. Our friendly, knowledgeable staff wants to help you find your dream car today. There are no games or high-pressure tactics-just quality vehicles, great prices, and satisfied customers.
If you are interested in learning more about purchasing a pre-owned vehicle, visit us at 2195 N. Frontage Road in Vicksburg, Mississippi. We have a great selection of used Nissan vehicles along with a huge selection of other reputable makes. Give us a call at (866) 905-9001 to schedule an appointment with one of our friendly team members today!